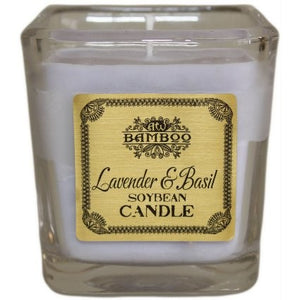 Lavender is known for it's relaxing and calming properties whilst basil is used in aromatherapy to reduce stress and enhance mood. This candle is a lovely choice if you need something to promote restful sleep!
Our luxury soybean candles are poured from vegetable wax which is a completely renewable and sustainable resource!
Since they aren't made from anything artificial they burn much cleaner than regular paraffin candles meaning they are better for your environment.
Soy wax burns much slower than paraffin candles. These candles have a burn time of 30 - 35 hours!
We love to burn these candles during yoga practice or when we are wanting to create an uplifting feel in our home!